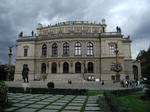 There's a bewildering array of entertainment in this eclectic city. Prague is now as much a European
centre for jazz, rock and post-rock as for classical music
. It's a changing scene too. These listings may well be out of date by the time you read them. For reviews, up-to-the-minute venues and day-to-day listings see Prognosis or the Prague Post.
Good Czech-language listings magazines are the weekly Program and the monthly Prehled. These don't catch everything so keep an eye on posters and bulletin boards.
Classical music can be heard at
the National Theater, the State Opera, the Estates' Theater and the Rudolfinum
, a neo-Renaissance concert hall. An annual highlight is
the Prague Spring Festival
of classical music (from mid-May to June).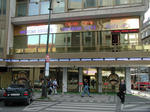 The Lanterna Magika
is a multimedia sound-and-light show. Jazz and rock can be found at many clubs.
The Czech Republic has a rich and eclectic scene, with a bewildering array of entertainment, some of it first-class. Popular culture has diversified considerably in the last few years. Theatre, jazz and rock in particular are enjoying something of a renaissance. Sport fans can find a magnificent variety of countryside relief with a wide range of sporting events. All the activities you plan to enjoy in the Czech Republic will help you to discover this country and get familiar with it!
There are casinos in Prague, Brno, Karlovy Vary and several other spa cities.