Visiting hours:
Visiting hours in most of Czech monuments are from 9 or 10 a.m. till 5 or 6 p.m. A number of museums, galleries and castles are closed on Mondays, so check ahead. The National Museum is closed on the first Tuesday of the month. The State Jewish Museum is closed on Friday afternoons and on Saturdays.
Shops in Prague are generally open Monday to Friday from 09:00 to 18:00 or later and from 09.00 to noon on Saturday. Banks open from 8 a.m. to 5 or 6 p.m. Monday to Friday. Food stores a re open from 7am and many of them stay open on Saturdays till the evening. There are also some hypermarkets that are open non-stop. Many tourist shops in the centre are open daily till 8 p.m.
Language:
Most Czechs are aware that their language is a nightmare for foreigners, but a well-timed word or two might reward you with a smile if not noticeably better service, and -- who knows -- it may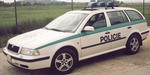 open a few cultural doors.
Emergency:
158 - Police (Policie)
155 - Ambulance (Zachranna sluzba)
150 - Fire (Hasici)
Other useful numbers:
1180 - Operator and directory inquires (Czech Republic) - but expect to wait as much as 10 min before your call is actually answered
1181 - Operator and directory inquires (international)
133001 - Telegrams 1 'unit' currently costs 3 CZK
The most convenient way is to buy a phonecard. Cards of various denominations (50,100,200 units can be bought at post offices, newsagents, hotels, kiosks, and some other shops.
Post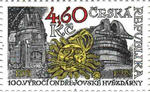 Post offices (posta) are generally open between 08.00 and 18.00. The main post office is at Jindrisska 14 in Prague 1, just a few metres from Wenceslas Square is open 24 hours a day although it operates a reduced service during the night.
Postage:
5.40 CZK - Letters nationally (up to 20 g)
9 CZK - Letters to Europe (by air)
14 CZK - Letters to outside of Europe
Apart from post offices, stamps (znamky) can also be bought at newsagents (noviny, tabak, trafika).