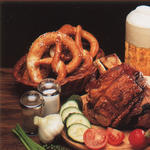 Eleven years after the fall of communism, Prague has become a virtual Mecca for the international scene.
This renewed fervor over sporting events has heightened Czechs' interest in physical fitness. Children are lining up at local ice rinks in hopes of becoming the next Dominik Hasek and Jaromir Jagr - Czech gold-medallists in hockey. Others are crowding the tennis courts with dreams of competing in the prestigious Czech Open, like current international champion - Jana Novotna. Those new to the country should have no problem taking up their favourite sports here. Unless it's really obscure - chances are the Czech Republic stadium, a field, a course or a class for you.
In the Czech Republic you can also sport on array of numerous parks, hiking and biking trails. It is best to take advantage of the hills surrounding the city in the autumn when nature's palette stains the local flora red, orange and yellow.
Czech republic isn't only about sport. The foreign visitors come to an unusually rich and varied environment, full of changing scenery, many historical towns and cities, castles, chateaux and folk architecture.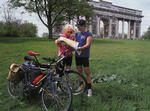 Czech culture and folklore are of a big interest for foreign tourists as well. The Czech Republic from the West, South, North or East has different regions of folklore traditions. It has become popular to look at works of art, historical artifacts, picture galleries, sculptures and handcraft products, as well as classical music theatre and ballet in silence and free of any external disturbances. Folk architecture is traditionally displayed in open-air museums.
Besides the Czech Philharmonic and the National Gallery; the National Theatre in Prague is one of the Czech cultural institutions with a rich artistic tradition created and kept alive by foremost personalities of Czech cultural life.
A lover of good food must visit Czech pubs or restaurants and take a taste typical Czech cooking and beer. The Bohemian and Moravian cuisine is delicious and typical national dishes are served in all restaurants. Most restaurants also serve international dishes.