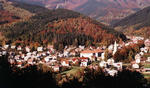 The Morava-Silesian Beskydy Mountains are situated in the eastern part of the Czech Republic in northern Moravia. The area shares borders with Poland to the north and with the Slovak Republic to the east. The Beskydy Mountains are part of a frontier mountain range that runs from north to south, with the highest points over 1000 m above sea level. Its landscape of long, rolling hillsides is covered with forests and pastures. The terrain is ideal for
hiking, cross-country skiing and mountain biking
.
The Morava-Silesian Beskydy Mountains are a perfect example of nature. Regardless of the time of year, the marvellous surroundings can offer a wide choice of sports, as well as cultural and entertainment programmes for visitors. Several area cities and communities have founded an association called the Beskydy region. Some of the members of the association are not located directly in the mountainous part of the region, but it is difficult to imagine the region without their historical contributions, cultural programs and services. They offer diverse services to accommodate those who are fond of winter sports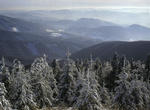 or summer hiking and those who come here to explore the history and go sightseeing. There are also opportunities for those who are interested in historical fencing, old time fairs or musical concerts.
In the communities that lie on the hillsides and in
the valleys of mountain creeks
, there are also many activities in which one may participate in cross country skiing, hiking, bike touring or paragliding, mountain biking or HTK (a Czech term encompassing the combination of several sports designed to promote tenacity, strength and healthy living).
The area around the Beskydy Mountains is also rich with
preserved relics
. Among these is a unique collection of sacred buildings including churches, synagogues and other places of worship, all made from the wood and stone of the surrounding area. The oldest of them was constructed in the first half of the 10
th
century, the latest built in the 1930's.
Needless to say, the Beskydy Mountains belong to a region rich with cultural traditions. These traditions are upheld by folklore festivals and especially by the genius of the musician,
Leos Janacek
and his native Lassko. His home town, Hukvaldy is host to an annual festival in his name.