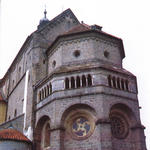 Phone:
0618/5692, 0618/896120
The late Romanesque basilica of St. Procopius (1240-60) was rebuilt in the Baroque period; it's dedicated to the Assumption of the Virgin (Nanebevzeti Panny Marie).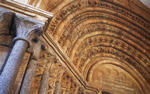 The church is also evidence of the city's former wealth. The Gothic church of St. Martin also got a Baroque facelift in the 17th century, about the same time that the Baroque Capuchin church was built. The city retains some residences in Baroque and Renaissance style; some of these are remodelings of Gothic originals.
Opening is only from May to September.