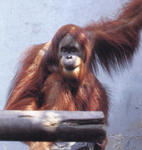 Address:
460 01 Liberec, Masarykova 1347/31
Phone:
+420 482 710 616 ; +420 482 710 617
E-mail:
info@zooliberec.cz
Website:
www.zooliberec.cz
It is the oldiest zoological garden in the Czech Republic. It is situated in the valley not far from the centre of the town. Park of its territory is forested; the brook runs through the bottom part. Some paddock and enclosures lie on the rocky slopes. Visitor's paths enable a comfortable walk. New facilities for refreshment of the visitors are at disposal.
Established: in 1919
Extent: 13 ha
Attendance (1997): 372 014 visitors
Keeps: 527 mammals in 63 species, 249 birds in 66 species, 20 reptiles in 9 species, 22 fish in 5 species.
Specialization: Breeding of rare and endangered species of animals.
Interesting expositions: Agricultural object, captive breeding centre for birds of prey, exposition of penguins, pavillon of giraffes, pavillon of primates, open enclosure for chimpanzees, pavillon of orangutans, white tiger's enclosure.
The most important captive breeding success: 6 bald eagles, 4 white-tailed eagles, golden eagle, tawny eagle, black vulture, 17 red-and-green macaws, 37 wanderoos, 6 chimpanzes, Somali wild asses, 11 Rothschild's giraffes, musk-ox, 35 East Caucasian turs.
Other important species: White-bellied eagle, wanderoo, chimpanzee, orangutan, snow leopard, Indian tiger - white form, Somali wild ass, white rhinoceros, Rothschild's giraffe, musk-ox.
Integration into the European Conservation Programmes of EEP: The zoo is involved in 27 programmes.
Number of bred endangered species of the Red Data Book IUCN: 10
Number of bred endangered species of the Czech Republic fauna: 13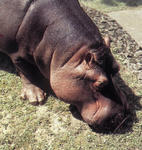 Breeding activities: Participation in 4 commissions of the European breeding programmes. The zoo has contributed considerably to preservation of genofond of Somali wild ass, wanderoo and East Caucasian tur, and organizes constructing of white rhinoceros breeding station.
Admission:
Children, pensioners, students: 40, - CZK
Adults 70, - CZK
Yearlong - children, pensioners, students: 240,- CZK
Yearlong - adults: 360,- CZK
Yearlong - 1 adult + 1 child 3-10 years: 500,- CZK
Yearlong - family (2 adults + 2 children): 800,- CZK

Feeding see lions: 10:30 - 15:30
Feeding penguins: 12:00 - 16:00