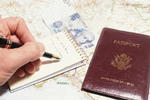 Documents necessary for the entrance and stay in The Czech Republic:
Valid passport
Visa, if the home country of a visitor has not signed an agreement on visa-free relations; the visa can be obtained from Czech Republic representative authorities abroad.
The short-term (tourist) stay, for which a passport and visa are sufficient, can last up to 90 days.
Long-term Stay in the Czech Republic: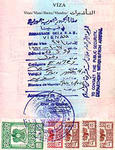 Can be issued from abroad by diplomatic missions and consular offices of the Czech Republic; inside the Czech Republic permission is granted by the foreigners division of the police department.
Can be issued for a period of one year only; the permission can be, however, repeatedly renewed.
A foreigner applying for a long-term stay is required to submit upon request: documents on the purpose of his/her stay, financial resources for the stay and accommodation, a copy of his/her crime record, and a certificate of health.
Export of goods from the Czech Republic:
Is not limited for goods designed for the personal needs of a passenger or his/her family or as a gift.
For the Czech Republic the most important limitations concern the export of art objects and antiquities: It is forbidden to export most art objects which are more than 50 years old without permission of selected museums or galleries.